Home of the Classic Safari Experience
We thrive to offer excellence and bespoke authenticity. We handpick our destinations that mostly are less-known destinations to the mass market. We also know how and where you can gain the most fabulous perspectives on your next Kenya Safari. Experience surreal adventures with us.
Kenya was the original birthplace of safari holidays, a diverse destination offering seriously good game and great beaches. Home to the Maasai Mara, and the stunning Laikipia Plateau, the beautiful beaches of Diani, untamed wilderness of Samburu, this is undoubtedly one of Africa's top safari destinations.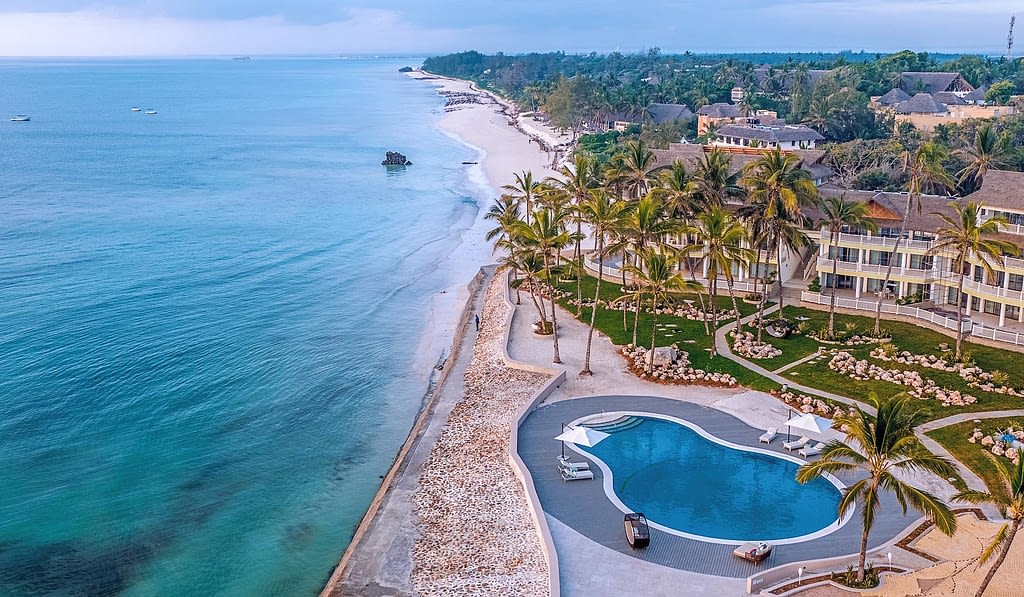 Ocean View: Ksh. 12,960 PPS
Free Night in Utmost Luxury. Pay 3 Nights Stay 4 Nights
Accommodation is on Half-Board Basis
Where to Stay in Masai Mara
Let us help you plan for an unforgetful safari experience in Mara. For this year's migration, we have compiled some amazing places to stay in Mara as you witness the great migration. Here are just a few of our recommended places.
Prices start from Ksh. 27,000 PP
 This gives the camp a magnificent view of the park and the adjacent landscape.
Prices start from Ksh. 15,000 PP
Jambo Mara Safari Lodge is a luxurious and eco-friendly lodge
Prices start from Ksh. 20,000 PP
Discover the Kenya safari of your dreams, a vast, gently rolling landscape
Whether you prefer beachside relaxing, town, bush or candle-lit dining, we have a perfect getaway for you
Maasai Mara
Hosts the greatest odyysey ever year, the annual wildebeest migration; and home to the big five
Amboseli
Home to large herds of elephants and majestic views of Mount Kilimanjaro. One of the best parks in Kenya
Diani Beach
Reknowned for its pristine white sandy beaches, Diani offers amazing beach vibe, & rich Swahili heritage
Explore the Magic of Coastal Kenya
Sun-bleached white sandy beaches awaits your next beach travel. Combine this with the ever beautiful climate, swahili traditions and you're in for a treat of a lifetime. Maritime experience is even better, catch the humpback whale migration, take a traditional dhow sail or kite surf. Whichever option you choose, you sure to have a memorable time.
Prices start from Ksh. 6,000 PPS
Prices start from Ksh. 9,000 PPS
Prices start from Ksh. 20,000
Looking for the perfect Kenya Experience?
For the best holiday ideas, either browse our handpicked Kenya itineraries and places to visit or simply arrange a call back today to start planning a trip completely tailored to you.